A quick guide to Chinese New Year
If you want to join in the celebrations for Chinese New Year 2022, read our guide below!
When to party: Chinese New Year falls between January 21 and February 20. The festivities last 15 days, from the new moon to the full moon. We are hosting our Chinese New Year event on Saturday 29th January (11am – 4pm) – you do not want to miss it!
Where to party: It is celebrated all over the world, with one-third of the world celebrating. Chinese New Year is the busiest holiday period in the world, with billions of people travelling to spend the holidays with their families.
What animal to honour: Every year in the Chinese calendar is represented by one of the 12 zodiac animals. Whatever year you were born in, you are said to have some of that zodiac animal's traits. This year, we will celebrate the Year of the Tiger.
What to do to get ready: Clean your home and get a haircut before New Year's Day. By cleaning your house you sweep away bad luck and invite good fortune; a new haircut may stop evil spirits from recognizing you and following you into the new year.
What to wear: Red is a lucky colour that stops misfortune in its tracks, so your holiday wardrobe should include lots of red clothes – including red underwear.
How to say: "Happy New Year" in Chinese is 'X?nnián h?o'.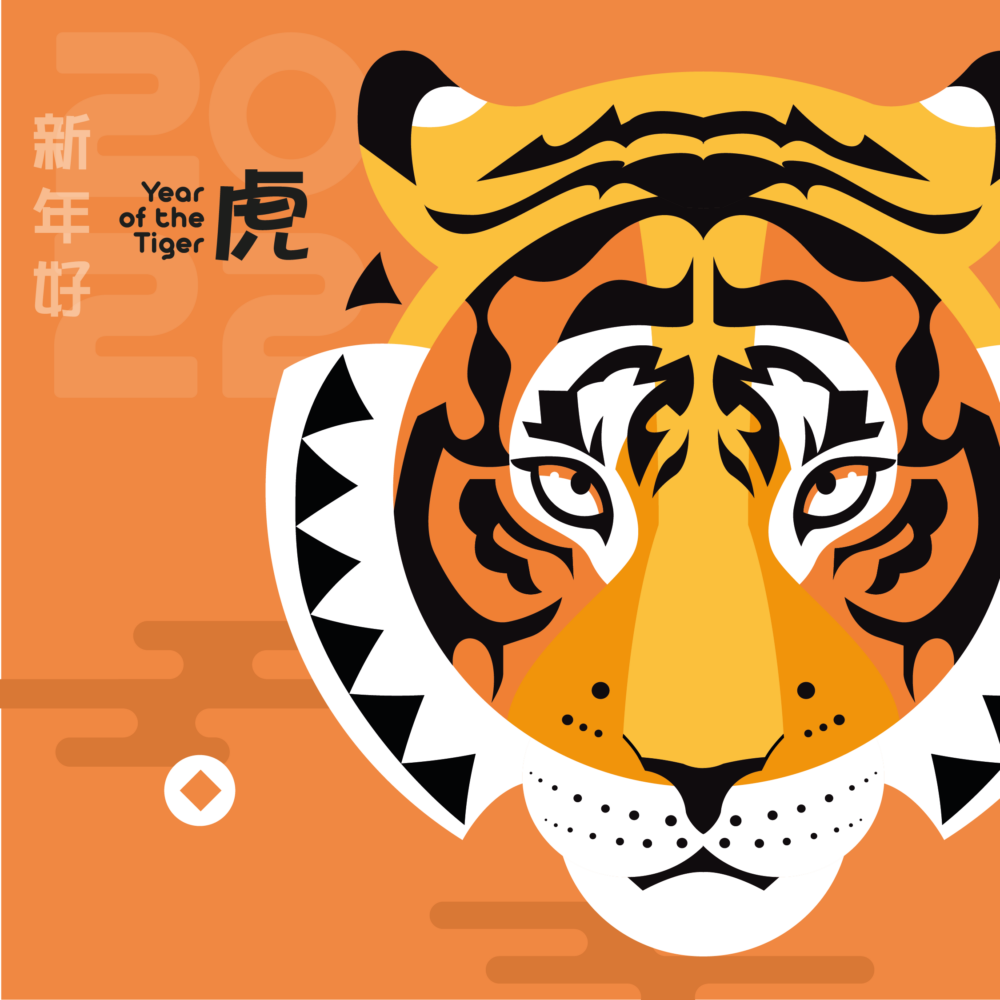 The Year Of The Tiger
2022 is the Year of the Tiger. The Tiger is known as the king of all beasts in China and Tigers make up a third of the Chinese zodiacs.According to legend, "Tiger was confident that no one could compete with its speed and vigor for the celestial race that would decide the order of the zodiacs. However, when Tiger climbed out of the river, thinking it was first, it was informed that Rat placed first for its cunning and Ox placed second for its diligence. This left the king of the jungle having to settle for third place."
Fun facts about Chinese New Year
It is a day for praying to gods and fighting off monsters

The celebration lasts for 15 days, until the Lantern Festival!

The most fireworks are set off in the world that night

It is the longest Chinese holiday

It is also known as the Spring festival

Children receive lucky money in red envelopes

Chinese New Year desserts have special meanings

There is wine specifically for Chinese New Year
The Chinese decorate everything red

Every year has a zodiac animal – Year is the Tiger is 2022

The new year greeting is "xin nian kauai le"

The date of Chinese New Year changes every year

Oranges and tangerines play a large role in Chinese New Year festivities

Reunion dinner is a ritual (on Chinese New Year's Eve)

Everyone wears new clothes

Everyone gets one year older