PARK&WIN
'Jeep Ducking' began in 2020, when a Jeep owner randomly decided to do something to brighten up a stranger's day. Jeep owners leave rubber ducks on other Jeeps as a random act of kindness among fans of the beloved auto brand.
We would like to jump on this trend and put a Lower Precinct twist on it.
We will randomly be putting rubber ducks on 10 peoples cars parked in the Lower Precinct car park each month.
If you find a rubber duck on your car, don't be alarmed! All you need to do is to scan the QR code underneath and enter in the prize draw!
The prize draw will take place once a month, good luck!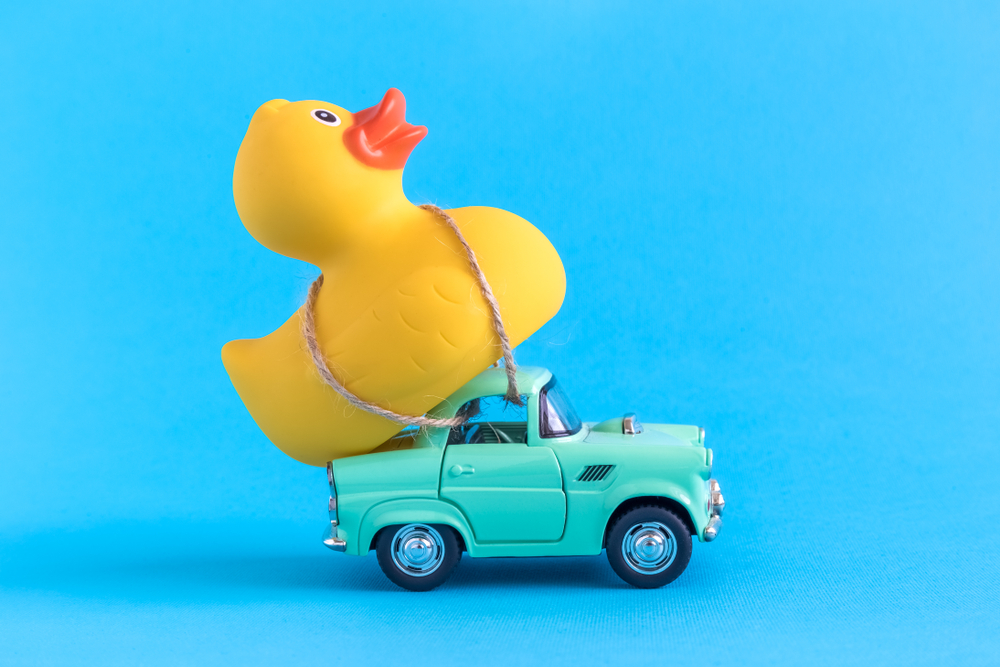 Park & Win Terms and Conditions
The Lower Precinct Park & Win competition will be open for entries from 13th of August 2023 until July 2024.
To enter the competition the entrant must scan the QR code on the bottom of the rubber duck, if they are lucky to have had one placed on their car and then fill out the form that you're taken to.
We ask for your registration plate, to stop the chance of people moving the ducks and redeeming it for themselves.
All entries will be put in a generator with one entry selected at random each month.
There is no cash alternative available.
The prize is non-transferable and cannot be exchanged.
The winner will be notified via the email address they used to enter the competition.
By entering the promotion you accept these terms and conditions, and agree to participate in any publicity associated with this promotion.
If the entrants fail to agree to these terms and conditions they will be automatically excluded from the promotion.
The promoter and partners have arranged this competition in good faith and cannot accept liability in any matter relating to the competition whatsoever.
The entrant's personal information (photo) will be used only on the website and social media of the Lower Precinct shopping centre and will not be passed on to any third parties other than where legally or contractually obliged.